OFFERED BY JEFF FIREWALKER
(keep scrolling to the bottom to see programs offered by Ellen Kittredge)
Andean Q'ero & Sacred Tobacco Healing Ceremony
3 hrs (offered in the evening only)
Drawing from the healing traditions of the Andes and the Northern Peruvian coastal traditions of Curanderismo, Jeff will officiate an evening of sacred healing, divination and empowerment. Many of the practices used in this healing ceremony date back more than 3000 years and are anchored in generations of constant practice. Sayri (sacred tobacco) will be used as a sacrament to help participants awaken their inner capacity for insight, healing and wisdom.
Awakening to the Sacred: an Experiential Introduction to Peruvian Healing
2 hrs
Ritual and ceremony aren't curious remnants of primitive cultures, rather they are vital aspects of our human inheritance. As a means of expanding awareness of the seen and the unseen realms, ritual and ceremony have the potential to help us make better decisions, engage more authentically and awaken a sense of the sacred. Andean Paqokuna and Curanderismo are profound systems of shamanic practice that help practitioners in all aspects of life, personal and professional. Jeff will help newcomers and experienced practitioners understand the power and utility of the these traditions and cosmovisions.
Transformation as Vocation: Ancient Tools for Activists, Change-Makers and Social Entrepreneurs.
4 hrs -or- in-depth 3 session series 
Learn how ancient Wisdom can bring more power and clarity to your work as a change-maker, social entrepreneur, or activist. Prophesies from cultures around the world tell us that this is a critical time in the evolution of humanity and the planet. In the words of Buckminster Fuller, "we sit at the precipice of utopia or oblivion." The choice is ours. Luckily, many of us are devoting our lives to making the world a better place. In the process we encounter obstacles – both from within and from the outside. Tools commonly available to the change-maker often fall short of helping overcome these obstacles.
Noted scientist, social entrepreneur, and healer, Jeff Schmitt will share profound insights and tools you can immediately apply in your efforts at becoming a more powerful and effective cultural creative, change-maker, activist, or social entrepreneur. The goal of this series is to connect personal transformation and healing with change-making in the world – this is the essence of Visionary Action. Anchored in Peruvian shamanism, each session is a combination of informative presentation, experiential exercises, as well as a question and answer period.
Energy Management and Protection for Caregivers, Healers, Bodyworkers, Nurses and Social Workers
3 hrs
Sustained service to those in need sometimes leaves us depleted and emotionally burdened. Peruvian folk healing expert and veteran medical researcher, Jeff Firewalker Schmitt will share ancient tools and techniques that will empower your service, strengthen your healing abilities as well as reveal new sources of vitality in your life and work. Central to this three-hour participatory workshop is the strengthening and cultivation of the qosqo (pronounced cosh-co) also known as the lower dan tien in Chinese Medicine. From this foundation, one learns how to protect themself from energetic insult and depletion as well as how to develop more precision and power as a healer.
Mending the Celestial Spheres: Cosmology, Worldview and Healing
1 hr
Since the dawn of agriculture, humans have become increasingly separate from the living earth. As a consequence, humanity is now faced with unprecedented challenge, from global conflict to the environment. Many argue that without transforming how we view ourselves, our relations to each other and to the living world, the most well-intended efforts to affect positive change will fall short of the desired results. The more expansive and foundational wisdom held by indigenous cultures around the world is that mind and body—and nature—are inextricably linked and possess qualities that fall outside the bounds of this mechanical reductionism.
Shamanism isn't a curious remnant of primitive culture; it is a vital aspect of our human inheritance, affording us a coherent cosmology. As a means of expanding awareness of the seen and the unseen realms, shamanic practice helps us to engage more authentically and awaken a sense of the sacred. In the words of Ervin Laszlo, the imperative is the 're-enchantment the cosmos,' to re-instill a collective sense of humility, awe, gentleness and wonder.  This evocative presentation provides an alternative view of human history, aimed at inspiring a broader perspective of healing and our connection to the living world.
The Sacred Spirit of Santa Maria: a workshop for growers and processors
3 hrs        Offered only in some states
Since time immemorial humans have benefited from the healing power of plants. Some of these plants, like Santa Maria, are Master TeacherPlants and have the capacity to assist with sometimes profound physical, emotional and spiritual healing. To be in right-relation with these plants requires reverence and respect. If individuals or communities treat these plants as mere commodity can result in physical and emotional disturbances. Throughout the Andes and South America, the social organizing principal of Ayni (sacred reciprocity) helps assure right-relations.   During this workshop you will learn to practice Ayni with the aim of opening to sacred relationship with Santa Maria. Curandero and Tabaquero (one who heals with Tobacco) Jeff Firewalker teachings and practical tools gleaned during his long relationship with sacred Master Teacher Plants.
House and Land Clearing and Blessings
I have many years experience bringing healing and balance to the places where people live. History leaves an imprint; my intention is to help clear any negative imprint and accentuate the positive. Using a wide range of techniques, you and your home and/or land will be brought to a state of harmony.
Individual and Group Andean Despacho Ceremonies
3 hrs
The despacho is a mandela made of sacred offerings used for thousands of years in the Andes. The despacho 'concentrates' our prayers and intentions to help with the challenges of life. Jeff facilitates despacho ceremonies for a wide variety of purposes. Feel free to contact me if you would like more information.
Individual Healing Sessions
1-2 hrs
I enthusiastically work with individuals, families and groups using a variety of traditional approaches with the aim of restoring physical, emotional and spiritual balance. In addition to my extensive training as a practitioner of the healing arts, I draw insight from 30+ years of experience as a biomedical researcher and a Chinese Martial Arts practitioner. I only call myself a healer to provide a point of reference to the desired outcome of my work. Healing power is part of the fabric of the Universe, I can only claim to have learned tried-and-true techniques that harness that power. Offerings: Peruvian / Andean healing (Paqokuna, Kamasqua & Q'ero) to address physical, mental, spiritual and emotional challenges; Post-ayahuasca counseling; Soul (Sombra) retrieval; Divination; and Ancestral clearing and empowerment. I have worked with many individuals suffering with medical conditions from cancer to diabetes; from spiritual awakening to depression. All who are seeking an alternative to conventional medical approaches are welcome.
Sacred Tobacco Healing Initiation
Weekend Workshop offered annually
Participants in this retreat weekend will deepen their relationship and understanding of the Sacred Master Healing and Teacher Plant Tobacco. Used by myriad peoples of this earth since ancient times, this Teacher Plant has a multitude of qualities that aid in transformation, insight and healing. Key aspects of this retreat include:
Dieting with Sacred Tobacco
Building a sacred relationship with Tobacco (compacto) and other plants
Learning to use liquid and smoked forms for healing
Skill-building in conducting ceremony and healing with Sacred Tobacco
Exploration of key concepts in native South American healing and cosmology
This retreat is designed for people dedicated to deepening their understanding of Plant Medicine and Sacred tobacco.
OFFERED BY ELLEN KITTREDGE
Evolutionary Wellness Mentorship Program with Ellen – 3 month, 4 month and 6 month options
Join Ellen for a deep personal mentoring journey to catalyze your evolutionary path to wellness. Ellen brings every single one of her multi-faceted trainings to the table in this mind/body/spirit approach to wellness. She offers a combination of nutritional counseling (body), energetic clearing (mind, mental blocks) and spiritual guidance (spirit) in a series of personalized weekly or bi-weekly hour-long sessions. Discover the foods and nutritional changes that you can make that will bring you greater vitality and wellness, journey with Ellen to access and clear any limiting core beliefs or unwanted past experiences that are keeping you from finding peace and clarity, and receive personalized spiritual guidance and support in finding the answers within to those big (or small) life questions. The Evolutionary Wellness Mentorship Program is the result of 9 years of Ellen's intensive study and training in a wide realm of healing modalities.  She offers this Program to anyone seeking to evolve their consciousness and their life to the next level.
"Ellen Kittredge is a gifted healer. Her range of knowledge about nutrition is formidable and her method of presentation and engagement is convincing. She has helped me find a way to solve a health problem that had plagued me for years. I will be forever grateful."
– Anne Carman, Annapolis, Maryland
Advanced Pulse Energy Clearing Sessions (Quantum Energetic Disciplines)
Ellen is trained in a variety of Quantum Energetic Disciplines techniques  Including the Advanced Pulse Energy Clearing Technique, which help resolve life issues in a very simple and rapid manner. This technique is very effective in resolving fears, phobias, and difficult life experiences. The technique can also clear limiting beliefs, physical conditions, low self-esteem, unwanted personality traits, abundance issues and many other limiting life experiences.
Advanced Pulse Clearing Sessions are 1 hour long, and are very focused and direct in their effect, which can be quite profound and transformative. To prepare for an Advanced Pulse session you will want to have jotted down a list of 5-6 items that you would like to have different in your life, and have those ready for the session. This is one of Ellen's favorite healing modalities, as it goes very deep very quickly and can be life-changing in just one session.
Seasonal Food Based Cleansing Program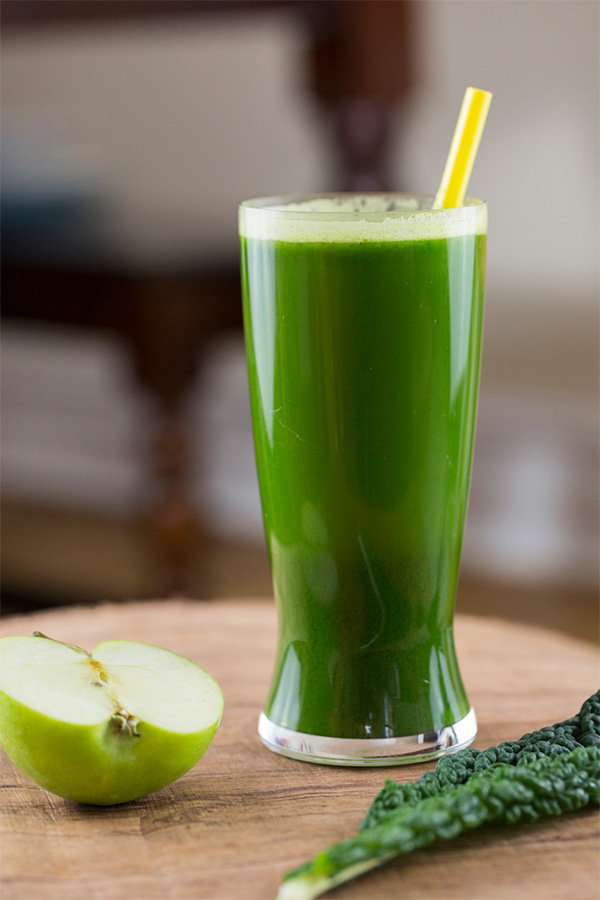 Ellen popular Seasonal Cleanses offer detoxification for the body, and renewal for the soul! The changes you experience forever shift the way you look at food and your body. Its gifts include positive changes in body shape and weight, and frequently, an end to chronic health concerns.
The Cleanse is a 21-Day healing experience with lifelong benefits. You might want to consider joining in for Ellen's next Cleanse if you find yourself saying YES to any of the questions.
Would you like to:
Lose some weight, say goodbye to your cravings, have more energy, and feel fit?
Clear up long-standing sinus issues, and chronic congestion?
Have a peaceful and refreshing night of sleep?
Gain clearer thinking throughout the day?
Have glowing, soft skin that makes you look years younger?
Identify hidden food allergies that are impacting your health?
Or, have you always wanted to do a cleanse but feel you need the support of others to be successful?
Ellen's seasonal Cleanses are easy, gentle, and provide amazing results in just three weeks of clean eating. Cleanses are offered in a group format or with private support from Ellen throughout the year. Contact her at any time to reserve your spot in her next Cleanse.
"This is the best nutritional program I've seen in the 22 years I've been exploring nutrition for my health."
– Matthew Cox
"My first cleanse was an amazing, expansive experience! I'm grateful for the results I received on multiple levels – spiritually, emotionally, mentally, and physically.
Spiritually, I continue to let go to progressively deeper levels, be in flow with the universe, open to more and more love, and embrace abundance.
Emotionally, I experienced significantly decreased anxiety and depressionand re-framed old thought patterns to better serve me.
Mentally, my concentration is solid, my focus is sharp, and I have clarity about exactly what actions I need to take.
Examples of physical benefits include significantly increased energy, a lightness of being, removal of energy blocks in my body, elimination of inflammation, weight loss, changed body shape, increased sexual drive on top of an already incredible sexual drive, heightened sensory awareness, elimination of pre-menstrual symptoms, improved sleep, and glowing skin."
– Erica
OFFERED BY JEFF FIREWALKER, RIVER GUERGUERIAN and CAROLINE PADGETT
Music as Medicine: an immersion in the art and craft of playing sacred music
Weekend Workshop offered annually
With every moment there is a song, a pulse and a rhythm. Since time immemorial native healing traditions have employed song, drumming and toning to affect transformation. During this weekend immersion you will find new inspiration and skills in using sound as a healing tool. With over 75 years of combined experience, Caroline, River and Jeff will guide participants through the key components of making sacred sound.
"Schmitt, Padgett and Guerguerian share an interest in helping people in the community experience the healing power of sound and music. Through their work, they address a question they say is important when striving to use music as a spiritual or personal healing mechanism: How does one go about producing sound that will enhance or catalyze transformation?" Jacqui Castle – Mountain Express